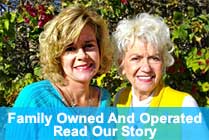 From Our Guests
"We stayed in 2006 and loved it, bright, clean, great location. We are coming back in 2011 and bringing two other couples. CAN'T WAIT!!"
Teri & David Rorrio
Stafford, CT
04-30-2010
Read More


Email Offers
STAY & WIN join our newsletter to win free stays


Sign up for our FREE newsletter and receive updates on our specials, news and TROPICAL MANOR frills.