AREA INFORMATION
Tropical Manor on the Ocean is located directly on the beach in quieter, family-oriented Daytona Beach Shores, but very close to all the action and activities in Daytona Beach.
Enjoy our OceanFRONT Heated Pool in the morning, and then head out to experience all the fun activities Daytona Beach offers. Climb the stairs and see the glorious ocean view from the Ponce Inlet Lighthouse. Learn all about the mysterious lives of turtles at the Marine Science Center. Paddle board on the Intracoastal. Zip down the seasonal water slides at Daytona Lagoon. Then, top your day off with some tasty local seafood, tropical drinks, and a ride on the roller coaster at the Ocean Walk entertainment area, located just 3 miles north of the Tropical Manor.
You are sure to feel exhilarated, relaxed, and refreshed after your vacation at the Tropical Manor.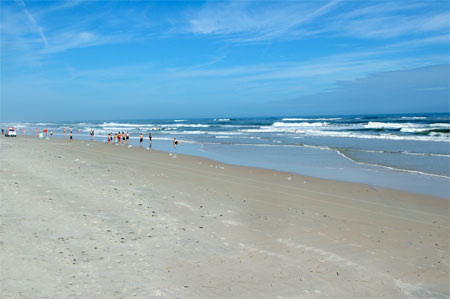 The following business are centrally located within 2 blocks of the Tropical Manor: IHOP Restaurant. Fratelli's Pizzeria, newly updated Winn-Dixie grocery store, U.S. post office, laundromat, liquor store, and a 24-hour convenience store.

There is also a brand new Publix Supermarket 3 miles south.


Daytona Beach's premier oceanfront entertainment area, Ocean Walk, is just 3 miles north, and features some of the area's most popular restaurants, an amusement area, movie theater, and an open-air bandshell where free, weekly concerts are provided during the summer.
Daytona Lagoon is just across the street from Ocean Walk and is an epicenter for family fun with a great collection of water slides, water playground, go-kart racing, putt-putt golf, and the area's most amazing indoor arcade with laser tag. (The water park is open seasonally from the middle of April through fall.)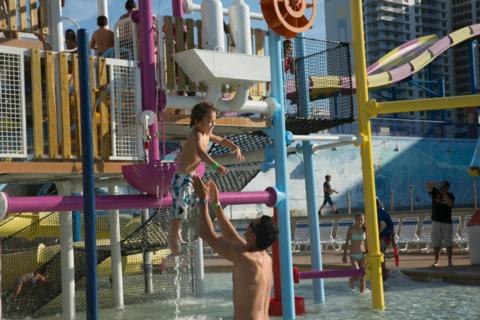 There is a cluster of unique and interesting attractions approximately 10 miles south of the Tropical Manor in Ponce Inlet. The Marine Science Center offers many hands-on learning opportunities and is the center of the area's sand turtle preservation efforts. And, you'll want to climb the stairs to the top of the nearby Ponce Inlet Lighthouse to see the breathtaking 360-degree view. Several buildings located at the base of the lighthouse highlight fascinating, local maritime history. Inlet Harbor Restaurant and Down the Hatch are both located in this area and are a great choice for tasty seafood dishes. And, you may want to be on the docks to see the big catches of the day when the deep sea fishing boats return in the afternoon. The Sea Critter fleet provides daily, group deep sea fishing. Charter boats are also available for game fishing.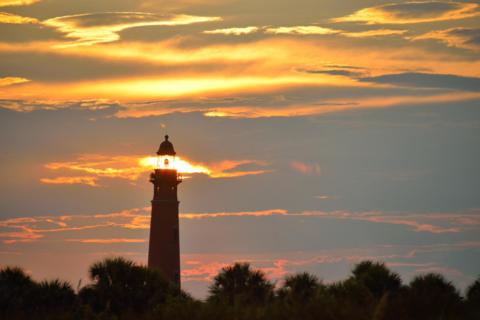 And, you don't want to miss seeing the Daytona International Speedway while you are in town, a driving source of tourism to our area. The Speedway is located on Highway 92 (International Speedway Boulevard) about 10 miles west of the Tropical Manor. Exciting tours and a bus ride around the track are available.

Downtown Daytona Beach is located about 3 miles north of the Tropical Manor, across the Orange Avenue bridge, and is a great place to spend a relaxing afternoon. You may want to stop in at the Angell and Phelp's chocolate factory to watch mouth-watering chocolates being prepared. And, sushi fans will love award-winning Ronin's with a wide selection of innovative sushi dishes.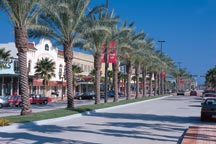 The Chart House, 1/2 mile south of Downtown Daytona Beach, is ideal for a romantic dinner. The view of the Intracoastal is best just before sunset.

The Daytona Beach Museum of Arts and Science, located further inland in Daytona Beach, is absolutely delightful and provides an awe-inspiring collection of prehistoric sloths, fascinating artwork, and a children's museum.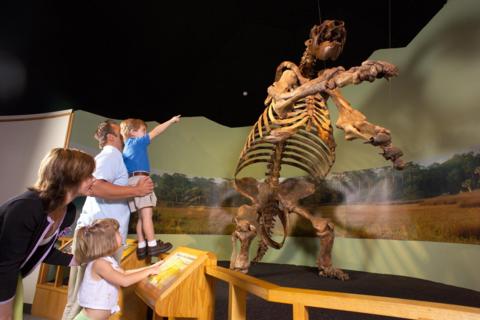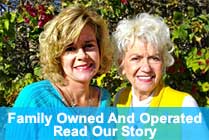 From Our Guests
"My family and I have been staying at Tropical Manor every year for speedweeks as long as I can remember. This will be my 18th year in a row. I really cannot wait!! I LOVE tropical manor I cannot imagi…"
Lisa Shickel
Bloomington, IL
01-24-2008
Read More


Email Offers
STAY & WIN join our newsletter to win free stays


Sign up for our FREE newsletter and receive updates on our specials, news and TROPICAL MANOR frills.