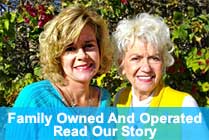 From Our Guests
"Been staying at the Tropical Manor for app. 25 years,in the same room and it was great. Until, this year when Dave showed us a oceanfront room. It was by far the best speedweeks that we have ever had!…"
J.Mack Robinson
Mclean, IL
02-18-2009
Read More


Email Offers
STAY & WIN join our newsletter to win free stays


Sign up for our FREE newsletter and receive updates on our specials, news and TROPICAL MANOR frills.