Studios #42 or #47 - OceanFRONT Poolside Studio with Private Patio or Balcony
Max Occupancy: 4
Very attractive OceanFRONT Efficiency/Studios with beautiful tropical murals. Great location overlooking the ocean and pool. Beautiful New tile flooring. Sleeps 2-4 persons. Two double beds. Full kitchen. EACH OF THESE ROOMS FEATURES A PRIVATE OCEANFRONT PATIO OR BALCONY. Great choice for 2 persons. (337 sq. ft.) Each room is uniquely decorated. We will assign whichever of these rooms is available if you place a reservation for this room type.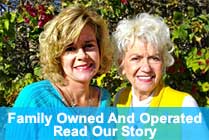 From Our Guests
"A PLACE TO COME BACK TO! We like everything. It's like a small home and the people that work there are friendly. You can swim in the pool or walk the beach. We are hoping to get a room for October 20…"
Yahoo Guest
Kendall, NY
09-14-2005
Read More


Email Offers
STAY & WIN join our newsletter to win free stays


Sign up for our FREE newsletter and receive updates on our specials, news and TROPICAL MANOR frills.