Studios #42 or #47 - OceanFRONT Poolside Studio with Private Patio or Balcony
Max Occupancy: 4
Very attractive OceanFRONT Efficiency/Studios with beautiful tropical murals. Great location overlooking the ocean and pool. Beautiful New tile flooring. Sleeps 2-4 persons. Two double beds. Full kitchen. EACH OF THESE ROOMS FEATURES A PRIVATE OCEANFRONT PATIO OR BALCONY. Great choice for 2 persons. (337 sq. ft.) Each room is uniquely decorated. We will assign whichever of these rooms is available if you place a reservation for this room type.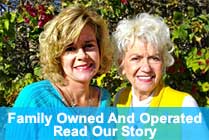 From Our Guests
"wonderful place to stay! great friendly employees, clean well maintained rooms and grounds. even though we were the 'newbies' we felt like family with the regulars! this was to be a one time trip for …"
Mike & Terri Walters
Vandergrift, PA
03-04-2013
Read More

Email Offers
STAY & WIN join our newsletter to win free stays


Sign up for our FREE newsletter and receive updates on our specials, news and TROPICAL MANOR frills.