Studios #42 or #47 - OceanFRONT Poolside Studio with Private Patio or Balcony
Max Occupancy: 4
Very attractive OceanFRONT Efficiency/Studios with beautiful tropical murals. Great location overlooking the ocean and pool. Beautiful New tile flooring. Sleeps 2-4 persons. Two double beds. Full kitchen. EACH OF THESE ROOMS FEATURES A PRIVATE OCEANFRONT PATIO OR BALCONY. Great choice for 2 persons. (337 sq. ft.) Each room is uniquely decorated. We will assign whichever of these rooms is available if you place a reservation for this room type.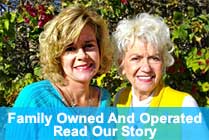 From Our Guests
"We loved our stay at Tropical Manor.!! Exceptionally clean, pleasant staff, beautiful murals, a very well maintained facility. We can't wait to return. :)))"
Kathleen G
Cape Cod, MA
12-06-2006
Read More


Email Offers
STAY & WIN join our newsletter to win free stays


Sign up for our FREE newsletter and receive updates on our specials, news and TROPICAL MANOR frills.