Rm 30 or 32 - OceanFRONT 1 Bedroom Suites with Panoramic Oceanfront/Pool Views
Max Occupancy: 6
A great choice for guests desiring a Direct, OceanFRONT View! These are some of our Choicest Rooms with our Very Best, Direct OceanFRONT VIEWS. Panoramic OceanFRONT Views from 3 large picture windows in the Living Room facing east, north, and south. Private Location on Upper Floor - Accessible by Stairs. Just steps to Pool Area and the Ocean. Separate bedroom with 1 Double Bed. 1 Queen pillow-top bed and 1 Queen Sleeper Sofa in Living Room. Full Kitchen/Dining Area. Full Bathroom with tub and shower. Ideal for a couple or a family.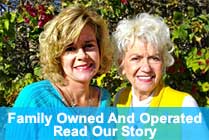 From Our Guests
"Another GREAT vacation at Tropical Manor! Thanks to all the wonderful people at the Manor that make our stay so very enjoyable!! It is the very best place in Daytona to stay!!! The water was so beauti…"
Tim & Donna Flanagan
Florence, KY
08-20-2010
Read More


Email Offers
STAY & WIN join our newsletter to win free stays


Sign up for our FREE newsletter and receive updates on our specials, news and TROPICAL MANOR frills.