Rm 30 or 32 - OceanFRONT 1 Bedroom Suites with Panoramic Oceanfront/Pool Views
Max Occupancy: 6
A great choice for guests desiring a Direct, OceanFRONT View! These are some of our Choicest Rooms with our Very Best, Direct OceanFRONT VIEWS. Panoramic OceanFRONT Views from 3 large picture windows in the Living Room facing east, north, and south. Private Location on Upper Floor - Accessible by Stairs. Just steps to Pool Area and the Ocean. Separate bedroom with 1 Double Bed. 1 Queen pillow-top bed and 1 Queen Sleeper Sofa in Living Room. Full Kitchen/Dining Area. Full Bathroom with tub and shower. Ideal for a couple or a family.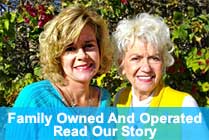 From Our Guests
"It is definitely Adorable!"
Crystal Lowery
Hillsboro, TN
12-26-2006
Read More


Email Offers
STAY & WIN join our newsletter to win free stays


Sign up for our FREE newsletter and receive updates on our specials, news and TROPICAL MANOR frills.