June 2-8 Your HAPPY PLACE Awaits You!

Rates From:




$90.00 - $340.00
Ahhh! You relaxing by the pool - warm sea air and the gentle call of seagulls welcoming you back to your Happy, Peaceful Place.
Offer Valid: Jun 02, 18 - Jun 08, 18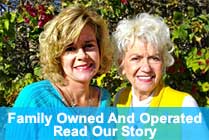 From Our Guests
"My mom, sisters and I stayed at the Tropical manor a few years ago. We talk more about the motel than the trip itself. It was a wonderful experience. The place was well taken care of and Audrey was …"
Linda Wannamaker
Ontario, CAN
07-11-2011
Read More

Email Offers
STAY & WIN join our newsletter to win free stays


Sign up for our FREE newsletter and receive updates on our specials, news and TROPICAL MANOR frills.