EASTER Family Vacations March 24 - April 6

Rates From:




$90.00 - $320.00
Enjoy the warmth and joy of spring as you celebrate Easter with a family trip to the Tropical Manor.
Offer Valid: Mar 24, 18 - Apr 06, 18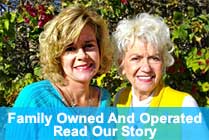 From Our Guests
"We really enjoyed our stay at the 'Tropical Manor'. Staff was very nice and helpful. I realized now why prior visitors come back. We will definately be back to visit. We now have a 'home away from h…"
Joy Grady
Jonesboro, GA
04-11-2009
Read More

Email Offers
STAY & WIN join our newsletter to win free stays


Sign up for our FREE newsletter and receive updates on our specials, news and TROPICAL MANOR frills.