Browsing 1-1 of 1
Browsing 1-1 of 1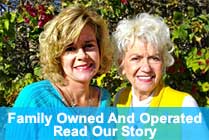 From Our Guests
"We are here every year, your are special not a number. It feel like home ! I hope we can go here for a long time to this special place !! Whe where here the last week from oktober, and next summer w…"
Franc Van Den Nieuwendijk
Apeldoorn, The Netherlands, OTHER
11-25-2007
Read More


Email Offers
STAY & WIN join our newsletter to win free stays


Sign up for our FREE newsletter and receive updates on our specials, news and TROPICAL MANOR frills.