Browsing 1-11 of 11
Browsing 1-11 of 11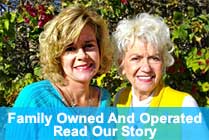 From Our Guests
"I have been staying at the Tropical Manor all my life I stayed there my first time before I was a year old. I love it. Its part of my childhood."
Amanda Salyer
Nickelsville, VA
12-05-2006
Read More


Email Offers
STAY & WIN join our newsletter to win free stays


Sign up for our FREE newsletter and receive updates on our specials, news and TROPICAL MANOR frills.