› Oceanfront One Bedroom Poolside Suites - Rm #30 or 32

A great choice for guests desiring a Direct, OceanFRONT View! These are some of our Choicest Rooms with our Very Best, Direct OceanFRONT VIEWS. Panoramic OceanFRONT Views from 3 large picture windows in the Living Room facing east, north, and south. Private Location on Upper Floor - Accessible by Stairs. Just steps to Pool Area and the Ocean. Separate bedroom with 1 Double Bed. 1 Double Bed and 1 Queen Sleeper Sofa in Living Room. Full Kitchen/Dining Area. Full Bathroom with tub and shower. Ideal for a couple or a family.
› PET-FRIENDLY 2 Bedroom Apartment Across the Street from the Ocean

PET FRIENDLY - NEWLY UPDATED with BRAND NEW Beautiful Tile Flooring Throughout and Colorful, Tropical Quilts. EXCEPTIONAL VALUE!!

ACROSS THE STREET FROM THE OCEAN.

We Accept PETS ONLY in these apartments and in Cottages #3 and #4. We do NOT accept pets in ANY OTHER GUESTROOMS.
Convenient 1st Floor Location.

Sleeps up to 6 guests.
Great Choice for a Couple or a Family Beach Vacation.

Large, sunny eat-in kitchen, family room. Double Bed in Master Bedroom, 2 Twin Beds in 2nd Bedroom. Tub and shower.

VERY Convenient PARKING Just Outside These Apartments.

ACROSS THE STREET FROM MAIN PORTION OF THE TROPICAL MANOR ON THE WEST SIDE OF A1A.

Special MONTHLY AND SEASONAL RATES ALSO AVAILABLE by calling us directly at 866-420-9882.

$10 Daily Fee Per Pet in addition to Daily Rate. Pets only Permitted in Apartment #51 and around its perimeter. Pets are NOT Accepted in any other Tropical Manor guestrooms or in Tropical Manor public areas. Call our Front Desk for details at 866-420-9882.

Please Note: Wi-Fi is not available in our 2 Bedroom Apartment due to its location across the street. If you will need internet access during your stay, Please Request from our Front Desk our AT&T WI-FI HOT SPOT DEVICE for use during your stay for no additional fee.

(626 square feet)
› Studio #19 with New Pillow-top Queen Bed - Corner Room - 2nd floor. Street View.

Bright, Colorful, and Cheery. One of our Most Popular Studios.

NEW Super COMFY Sealy Posturepedic Plus Pillow-top Mattress Set.

One-Room Studio with Full Kitchen. Queen sleeper sofa. Adorable little kitchen and dining area.

Corner room on 2nd floor - Street view.

Full Bathroom with Tub and Shower.

One of our Most Economical Studios.

Always a Favorite with our Guests.
› Value Room - 2 Double Beds - Street/Parking View. Ideal for Travelers on a Tight Travel Budget.

GREAT VALUE! 2 Double Beds - Street/parking view. Very conveniently located on the first floor.

Small, but very Economical and Comfortable for a short stay.

Microwave. Small refrigerator.

Small bathroom with small tile shower (no tub).

These photos are of Value Room #9. Request Value Room #9 when you place your reservation. (Value Room with 2 Double Beds #11 has the same layout as Value Room #9, but the bedspreads are different in Value Room #11.)

(212 square feet)
› Value Room - 1 King Size Bed

GREAT VALUE! 1 King-size bed - 2nd floor location. Street view. Very Economical. Basic Room with 1 King Bed, small bathroom with tile shower, microwave, small refrigerator.
Photos provided are of Room #17. (Room #15 has the same layout with a king-size bed, but the furnishings are a different color.)
› Efficiency Studio Room #28

Excellent Value - Bright and Colorfully Furnished. Very Convenient Location on First Floor Just a Short Walk to Pool Area. Brand New Beautiful Bedspreads. 2 Double Beds. Full Kitchen. Small bathroom with newly updated shower. Shared Ocean View Patio. Please note that this room is small and does not have a view due to its interior location. But, it is very affordably priced and is very conveniently located on the first floor, close to our pool area.
› Spacious 3 Bedroom OceanFRONT Poolside Suite with Private Balcony (Room #50)

This Suite is awesome!

Great Choice for an Extended Family or 2-3 Couples Traveling Together. 3 Bedroom / 2 Bath Suite #50 is attractively tropically decorated and boasts over 1,580 square feet of space on the oceanfront. Very Spacious and Private. BRAND NEW Beautiful Vera Bradley Bedspreads.

The Living Room provides beautiful ocean views and is perfect for a large family. There is also a separate play area off the Living Room for very young children which includes a separate television.

3 Beautifully Appointed Bedrooms including a Master Bedroom with a Queen bed and a separate bathroom. The 2nd bedroom features two double beds. The 3rd bedroom has one double and one twin bed. There is also a second bathroom with a tile shower.

Large Bright and Cheery Eat-In Kitchen.

Spac ious Private Oceanfront Balcony overlooking the pool and ocean. Separate walkway to the pool.
This is Just What You Are Looking For for your large or extended family. Lots of Space and Privacy at a Very Affordable Price. You will want to reserve this room every year!

Room #50 is now available for Convenient Online Booking. Or call us directly at 866-420-9882 to place your reservation.
› 2 Bdrm OceanFRONT Poolside Suites - Rms 41 or 45

Spacious 2 Bedroom OceanFRONT Poolside Suite. Sleeps up to 8 persons. 2 Large Separate Bedrooms, each with two Double Beds. Living Room with sleeper sofa overlooking pool and ocean. Full Kitchen. 1 full bathroom. EACH OF THESE SUITES FEATURES A PRIVATE PATIO OR BALCONY OVERLOOKING THE POOL AND OCEAN. Thes suites are perfect for larger families and provide plenty of room for privacy and relaxation. (672 sq. ft.) The photos which show yellow and gray bedspreads are of Suite #41 on the 1st Floor. The photo shown of the outdoor patio is also of #41 on the 1st floor. Please call us directly at 866-420-9882 to inquire about availability and to place a reservation for Suite #41 on the 1st floor with Private Patio. If you place an online reservation for this Room Type (Suite #41 or Suite #45), we will assign whichever of these 2 Suites is available for your requested dates.
› Fun, Beach-Themed Small Suite Room #14

Updated in February, 2014 with Brand NEW Beds and Beautiful Cynthia Crowley bedspreads. This small suite features a fun, coloful beach theme. Great value for a small family. Small separate bedroom with one double bed, Living area with double bed and small couch, small kitchen, small bathroom with tile shower (no tub). Street view. Sleeps 2-4 persons.
› One Bedroom OceanFRONT Poolside Suites (Rms 40,43,44,48)

Suite #44 Updated in September, 2014 with Bright and Beautiful New Shell Bedspreads. Suite #44 is Especially Choice with its Quiet, 2nd floor location and Private Balcony overlooking our pool and the ocean.

OceanFRONT 1 BEDROOM POOLSIDE SUITES. Directly on the OceanFRONT - Wonderful OceanFRONT Views.
Separate bedroom with two double beds, Living Room with a sleeper sofa. Full Kitchen. Each of these suites has its own PRIVATE PATIO OR BALCONY OVERLOOKING THE POOL AND OCEAN. The layout of these rooms varies slightly, but they each include the above features. Sleeps 2-6 persons. (482 sq ft.)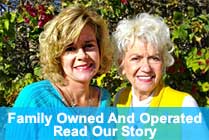 From Our Guests
"Audrey and staff...thankyou so much for a wonderful stay...everything was perfect, we havent stopped talking about your place. Ken and I will be back to celebrate our 25th anniversary..cant wait!!!"
Lisa Warren
Niagara Falls, CAN
02-11-2011
Read More

Email Offers
STAY & WIN join our newsletter to win free stays


Sign up for our FREE newsletter and receive updates on our specials, news and TROPICAL MANOR frills.