May 19-23 - YAY! Summer Is HERE!

Rates From:




$90.00 - $172.00
You've Been Waiting All Year for This! It's Time for YOUR Summer Vacation at the Tropical Manor!
Offer Valid: May 19, 18 - May 23, 18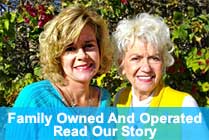 From Our Guests
"I also came to the manor on my honeymoon a few years back,We never want to leave when we get there and cant wait to come back,we missed last year ,but were not gonna miss this year ,we brought our chi…"
Mark/Tonja Pruitt
Northlittlerock, AR
07-20-2009
Read More

Email Offers
STAY & WIN join our newsletter to win free stays


Sign up for our FREE newsletter and receive updates on our specials, news and TROPICAL MANOR frills.